Admiral

Posts: 1608
Joined: Thu Mar 11, 2004 11:19 pm
Location: Probably by the kettle
Bored/stuck/lazy take your pick, it's time for another poll no one's gonna use
unless it's a Closure in Season Five (until anyone says/votes otherwise, Closure is FV's best episode. Wanna fight about it), so lets get to the poll that'll no longer be needed in 2018+, hopefully.
Which of the following episodes still not yet rebooted are you most looking forward to?
Muse: WTF?
Fair Haven 2: Get together now, Tom commands it! No? FINE I'LL SPIKE YOUR DRINK, NOW KISS *VIDEOS* OH YEAH, THIS IS GONNA BE SUCH A HIT ON YOUTUBE
Too Q: Marill didn't always write cute kids. aaaah! Poor Morgan, the foreshadowing.
Fear: Omgs which task is far less dangerous, I'm scawerd, loljustkidding I'm gonna shoot some fools now, got start my future kill count someday. This episode's so unrealistic, the password couldn't have been anything but cherrycoke
World Domination: NUKE IT FROM ORBIT! NO I'M SPARTAC...LILLY
VTV Live: At least the Chums, which was a Friends parody anyway, ripoff was funny. Right? *echoes*
Voyager's Drinking Game: No Craig, no one wants Pokéball Rainbow. Drunk weddings, woot. Why doesn't Jessie become teetotal after this one?
Thrown Key Part 1: Last time on FVoyager, nothing happens except
Now back to not writing Upendi, huzzah
Marill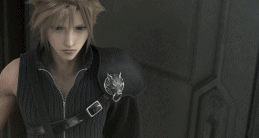 |
FifthVoyager.Net
|
My Youtube Channel
|