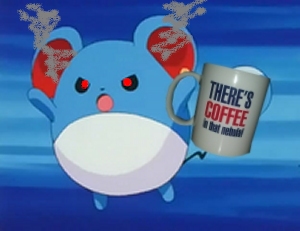 Admiral

Posts: 1613
Joined: Thu Mar 11, 2004 11:19 pm
Location: Probably by the kettle
Here we go again
I did try and make the quiz a little harder, big mistake. Eventually I'll come up with a new set of questions like the last round. Remember fred, I agreed to do Season Three.
information
+ There should be one question per episode and movie
+ If you were playing on your own the minimum points you could get is thirty. Depending on the type of questions (sometimes you can get two points) you could get more. There has been a few times where people have got half a point, but that wont happen here, hopefully or it ruins this pointless bit of info.
rules
+ You're only allowed two guesses, after two you have to let someone else get it.
+ I'll not post more than one question in one day. A new question will appear a day or two after the last one was answered (depends what day it is answered.. for example if it's on a Friday, then it would be Sunday, I'm sometimes off the internet on a Saturday). I'll try to add it on the night time (between 12am and 3am UK, that's 12pm and 3pm for trekygirl).
+ Vulpix is very keen on Season Three, so (no offense) she really shouldn't play unless a question is left for weeks and weeks
Keep a look out for the first question which will probably be from the second part of Fair Chance.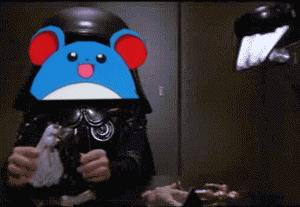 No Marill, no one's seen you playing with your dolls again