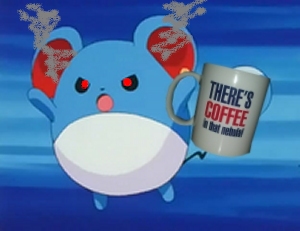 Admiral

Posts: 1613
Joined: Thu Mar 11, 2004 11:19 pm
Location: Probably by the kettle
Ok I do not know where to start, soo I'm sorry if this is more cluttered than usual. It's most likely because I've copy and pasted bits and pieces all over the place. Please be aware that I'm only blaming myself for the mess this site, forum and I am in, and nobody else. If it appears like I'm blaming you or anyone else, I'm not.. I'm just a crap writer.
Also
Notice I didn't put this as a poll, these things are beyond useless anyway as they tell me nothing even if they're voted in. I could say the same for most of the feedback on the site as it's been abused by spambots for years, and god help me if I know the difference between a legit and a bot. (edit:
you spambots) . Who knows how many of the users in the notification group are real people. So ahem, I blame spambots as well as me. Lets get on with it..
----
Too long/sum it up version
Scroll down to the bottom ;) just search for another ---- . ;)
----
You know I've toyed with the idea of Fifth Voyager revival for a while now, and all it simply comes down to is that it's probably never going to happen now. Only a select few read it in the first place and I'm sure my procastinating has put the rest of you off anyway. The idea to restart the series by rewriting most of the fail episodes (ho hum 90%+) was probably the worst idea I could of had as Season Five was left hanging, either way.
Last year I had a go at changing the format of the last season as well as rewriting Caretaker. I was surprised that the Season Five side of things were much easier to write. It never went any further than that as I again threw my toys out of the pram when no one "appeared" to notice it. I mean duh, most of FV was like that and it didn't stop me continuing it then. What's changed, and when did this happen?
Why has feedback and lack thereof become so important to me? Why did I let my experience at fanfiction.net get to me so easily? Why haven't I let myself finish both the movie and Caretaker if I know or feel like no one's watching. If I screw up with either of them no one's going to let me know, so why am I so worried that if I continue either Caretaker or Death of the Soul, they're going to suck? It's all becoming so clear to me now, I continue to make videos on Youtube as I'm getting attention. I'm not writing Fifth Voyager as well, yeah.. Somebody needs to give me a good slap in the face for letting it get this bad, Fifth Voyager WAS ALWAYS like this and I loved it. I devoted most of my life to writing, when did this happen?
If I can convince myself that I'm writing for me again will I be able to continue FV, or any writing project for that matter?
Sooo......
----
There are some questions that need answering, I'm hoping a lovely kind soul that will get a cookie will reply and answer at least one of them. I mean yeah, I need to get my act together and stop waiting for attention
FV was easier to write when I didn't care what I was doing and what people thought of it.
Though it was way TOO EASY to write *cough*SeasonOne*cough* when I knew I was alone on my old geocities site :P
. I had a happy medium during B4FV Season Three/Season Four. I had a schedule I didn't stick to, so I wasn't rushing anything out there 90% of the time and I was enjoying doing what I was doing. I still don't know why it all went wrong, maybe I assumed cos I was writing better that I deserved better.
Ego much
*slaps self* Anyway... the questions.
Is it too late for a Fifth Voyager revival now?

Would anybody be even interested in reading new material?

Is it worth the site remaining open for the old material?
If the series ends or not, btw. I don't mind it staying open, but a huge redesign would be in order
**
If it returned would it piss off anyone who wanted to know what happens in Season Five if it again was snubbed for the older season's rewrite
(Caretaker)?
Does Season Five even deserve some closure?

Would anyone even enjoy to reread episodes that have been rewritten in more of a B4FV3/Season 4(5) style?

Are the problems with the series I highlighted in the topic below even that big a deal?
viewtopic.php?f=50&t=777
Do you agree that the reason Fifth Voyager has died like it has was because of me growing an ego, expecting feedback when I didn't need it before? Or do you think it's something else. Please be honest
, I wont be a bitch like I was in those fanfiction.net topics here, I promise. I wish I could say it's a lack of interest, but I'm still interested in a lot of the characters I created, and my thoughts always wander to the revival project and the unfinished movie.
Do you think FV is worth reviving or should it be left to RIP. Again, honesty is good.
If you've read all that cookies for you, if you post a response that isn't spambotty then you'll get a bucket of coffee to dunk the cookies in (or your head.. make sure it's not hot when you do)
**
Regarding the website itself I had originally planned to give the site a complete overhaul, starting everything but obviously the episodes from scratch. With only a few days to go I don't think it'll happen on the anniversary, there's nothing to celebrate this year either so I guess it doesn't need to be then. I'll have to at least update the site to point out this topic, I can't do that at work as my ftp program has decided it's not registered anymore o_0 If I decide to give up FV or not doesn't matter, the site needs a makeover and I will do it someday soon.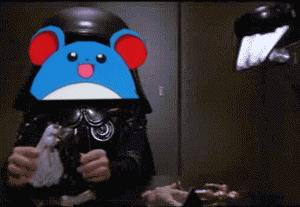 No Marill, no one's seen you playing with your dolls again